17/09/2019
I'm in the plane, boarded and I feel slightly nostalgic. Last time I flew to India was in 2013 and I had Bharat sat next to me on my 8 hour flight – 50 year old positive thinker and now 6 years on I'm sat next to Stan. My 20 something year old would have never guessed back then that the next trip to India would be Kerala to visit where he is from 😊 – 17th September 2019
So the plan was to document my daily travel experience in my diary and on instagram but as life has it, it became impossible to do without missing out on the experience itself and those of you who write will know that you have to be in the right zone which sometimes doesn't always exist on that day! Anyway the point I'm making is I'm relying on my good memory to share my South India experience! Gosh it's been ages since I've blogged! It feels good to be back 🙂
So before I start my blog there is something you guys need to know!
Before you start congratulating me this is a FAKE engagement ring! I KNOW it's pretty neat right!?!?! So the concept of a special female friend visiting with a boy (unmarried) probably won't fly in a town called Kollam where Stan is from. People's mindset and the place itself is conservative so to save us some drama we decided to tell the biggest white lie to the locals which the parents went along with as well lol.
So my fake married life was treating me well in South India. So far so good. I mean you don't have to be mega wealthy to have a cook, cleaner, driver… you name it! There's me thinking WTF am I doing in London. Paying ridiculous rent, shit weather and having to do everything myself because that's what adults are supposed to do in London, it's normal everyday life!
Kollam's like a sleepy retired town. There's not much going down in terms of social activities. Bars, clubs and public social hangout places are non-existent this side of town. There's a local beach but even then it's not one I would recommend which in a way makes Kollam the perfect hub for meditation, retreats and Ayurveda holidays. Pretty lakes surrounded by coconut and banana trees with a 'in the moment' kind of lifestyle. Life is pretty slow and peaceful here. As a tourist you can experience a boat ride on the lake and bath the elephants which I really wanted to do but the weather wasn't quite right for it so we will have to come back during the dry sunny season.
The positives about Kollam for me were our HOMIES! Meet the clang… We are actually missing 1 homie from this pic! (Killi where are you???)
Another positive about Kollam is that it is a 40 mins drive from Varkala which is a completely different vibe. A hipster town catered to the foreigners. On the Varkala cliff you will find a strip of resto-bars, artisan jewellery stores, Indian ornaments and a whiff of weed. People are very welcoming and during the peak season the resto bars turn into clubs. It's the perfect getaway for people within Kerala who might not afford to travel but want to experience a different way of life with people from around the globe.
Varkala cliff
When we booked our flights to Kerala we probably didn't take into account that September is still the end of the monsoon season so heavy rain in this month is not unusual. It didn't rain during the day but at night time there were some days where it would be pouring down and when I mean pouring, I mean proper Hard Heavy Hangry rain coming down at a speed. You could hear the rain thundering down for a good hour and yes there were times I would pray for a flood not to happen because it felt dangerous lol.
We were hanging out in the Darjeeling café in Varkala with our homies and a few other friends at around 1am. We were the only ones left in the café and then it happened. IT RAINED! We were basically trapped inside. The cafe owner had shut the shop and cleaned up for the day and left us in the café to go home once the rain stopped. I mean talk about trust! The café was like a massive hut, clearly made for the monsoon season but it also meant the sound of the rain was emphasised even more when coming down hard onto the roof. I remember saying, 'check google to see when the rain will stop,' and one of our homies replied, 'this is India. It is up to god.' Can you just imagine the British Headlines – 'Aspiring chaiwalli drowns in darjeeling café on her fake marriage to …' Like what an ending lol! Luckily it wasn't our time and the rain had stopped. THANK YOU GOD!
'What would you like for breakfast? Oats or cereal?' Stan's mum asked.
This was me inside…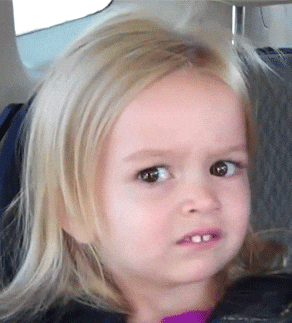 I wouldn't mind eating cereal in London and never really been a fan of oats but I had been spoilt by Rosalind (housemaid) who would cook up fresh coconut chutney and idli for breakfast. South Indian food was all my stomach desired for breakfast, lunch and dinner. I was eating like a badass at stan's home. For lunch Rosalind would cook a delicious fish curry with rice and there would always be two side dishes. It was mandatory to have like a veg stir fry or avial (dry mixed veg curry). For dinner it would be something similar but with chapatti.
No wonder why Stan's dad is 89 and still healhy! Fresh food every day. The fish is apparently still flapping when they buy it.
My mind-blowing food discovery on this trip has to be Appam! It is a better invention than cheese! I don't know how to make it but I will learn. It goes so well with any curries. Next time you go to a south Indian restaurant trade your garlic naan for Appam and taste the difference.
The best day in Kerala was probably in Kochi and I certainly wasn't expecting the evening to be just as fun. Fort Kochi reminded me of Goa. The layout of the city, churches and streets all resembled Goa. We started the day by having lunch at a restaurant called Fusion Bay. It was by far my favourite meal out of this whole trip. I ordered a fish meal – which basically has all the main delicacy side dishes from a 'sadhya' including a fish curry cooked in the most delicious way possible. Everything on this leaf was superb. I have never felt so satisfied after finishing a meal. Even our homies agreed! My favourite side dishes were pulissery, coconut chutney and pickles. You could give me that all day long!
Go to Fusion Bay in Fort Kochi!
View from the roof terrace of our Hotel (Fragrant Nature)
I then had a full body massage and a steam bath at our hotel in fragrant nature followed by a pretty decent masala chai from room service. Life is good!
In the evening we met more of Stan's friends. Our homies plus more… Oh Killi there you are! (the one in purple/pink shirt).
My sister's comment cracked me up when she saw this pic – 'don't any of them have girlfriends?' LOL. They do. In fact 80% of these handsome men are taken. Sorry ladies.
So we ended up hanging out in one of the bigger hotel rooms with a lounge and sea views. It didn't take long at all to bond. These guys were the funniest, happiest, craziest, easiest, soundest people to hang out with. I love Indian sense of humour. I find Indians much more expressive than us brits, so when they tell a story you really feel it which means the jokes are twice as fun. We ended up playing charades which was the highlight of the night. Good vibes are sometimes all that's required for a quality night!
Talking of Indian sense of humour I did meet some right characters on this trip. Meet Regi (below in green). I told him inorder for him to get a permanent visa to live in the UK he must have a talent lol. He didn't fail to showcase that… lets make this video go viral. BRING REGI (AND FAMILY) TO THE UK CAMPAIGN!
Another memorable human being I met was Mr Alex Thomas! I think everyone should have an Alex in their life! Alex never runs out of charge! He is always ON! I don't even think he needs recharging. He could live off 2 hours sleep. After a night out in Bangalore while we were ready to hit the sack Alex was ready to go to Nandi Hills which is a perfect spot to see the sunrise. That plan unfortunately never happened as he was the only person on it lol but there's always a next time! My Bangalore experience would not have been the same without his energy so Thanks 'Bitch Face' for making time for us!
Mr Alex Thomas in a Traditional South Indian attire
What did I really think of Bangalore…
OK, so I had a bit of a love hate relationship with the city. As soon as we landed I experienced the crazy busy traffic of Bangalore. It was standstill moving at snails pace with vehicles on top of each other. What should typically be a 20 mins journey would be 50 mins in Bangalore because of the traffic! There's me thinking London is polluted. Everyone wants to live in Bangalore – students, families, professionals, even cows and buffalos want a piece of this city!!! I don't know how people feel at peace in Bangalore, even in my hotel room up on the 5th floor I could hear the constant honking and beeping. At the same time I can see why people would want to escape from their sleepy small towns and come here. There's more life, even at night. Decent bars, clubs, shopping malls and endless amount of quality restaurants to feed the entire city is tempting to want to try the Bangalorian lifestyle. Individuals ideas, hobbies and interests are explored here and I found people to be more open minded and free.
Evening out in Kaze. I was surprised how tastefully modern this roof top bar was and the sushi here is a must try!
This was at The Bier Library
People don't actively recycle which I found strange from a country that has over 1 billion people living in it. It's surprising how much plastic is used/wasted when ordering take outs too. I mean even mayonnaise is given in a small plastic bag and coming from a country that has to pay 5p for a Tesco bag this was a real 'omg' for me.
You're probably wondering where I had the best chai! I had a lot of chai for my blood type to be T-positive! Chai is life I'm telling you! I had chai from fancy hotels to recommended chai cafes, but the BEST chai was from the local guys selling small shots of chai from their cycles out of a flask in Bangalore. They start their shift at 5am and I was lucky enough thanks to Alex to try this after our night out. The chai cost only 5 rupees, not even 5 pence which made me think how do they even scrape a living? but Bangalore is populated enough and I'm sure they sell to over 1,000 people a day. Hats off guys! You sure get my vote!
This pic was taken at Jatayu Earth's centre. We had to get a cable car to reach to the top but the views were incredible. Nature at it's very best here with lots of Indian history!
Saying goodbye is never an easy task in India. I have to say I had a massive lump in my throat saying bye to Stan's parents and our homies who dropped us to the airport. When we were in Kollam we spent most evenings with our homies either at Stan's home or at Stan's guest house just chilling, ordering food, listening to music, having deep convos about life etc etc. Stan's parents are elderly so it's not easy for them to just catch a 10 hour flight to London and I know Stan misses them a lot. 2 weeks just flew by way too fast! Stan's parents were so good to me given that we were so busy travelling all the time but they were easy going and just let us be. I will always be grateful to them for letting me stay and feeding me a lot 😊. I didn't miss London at all, in fact if I could have stayed longer I would. India trips never feel long enough and even though there was a difference in culture (North and South) it was never an issue. Maybe if I spoke the language I would understand the jokes better and they wouldn't have to keep switching between Malyalam and English lol, but I probably won't learn anytime soon as it's not on duolingo ha! I will stick to Evede (where?), Vellum (water) and Potay (bye) for now.
Not doing too badly for 89 🙂